Portable HIFU machine HIFU-6S
Working theory of the HIFU:
High Intensity Focused Ultrasound (HIFU) directly delivers heat energy to skin and subcutaneous tissue that can stimulate and renew the skin's collagen and thus consequently improving the texture and reducing sagging of the skin. It literally achieves the results of a facelift or a body lift without any invasive surgery or injections, moreover, an added bonus of this procedure is that there is no downtime. This technique can be applied to the face as well as the whole body, and also, it works equally well for people of all skin colours, in contrast to that of lasers and the intense pulse lights.
Features of the HIFU:
1. Quick & short treatment time : 30 MINS one face treatment
2. SMAS contraction : collagen remodeling , elastine fiber contraction
3. None downtime : skin just become red within the first several hours , then skin recover .
4. Instant result will be checked from the second month to the ninth month , good result will last 2-3 years
5. Totally non-invasive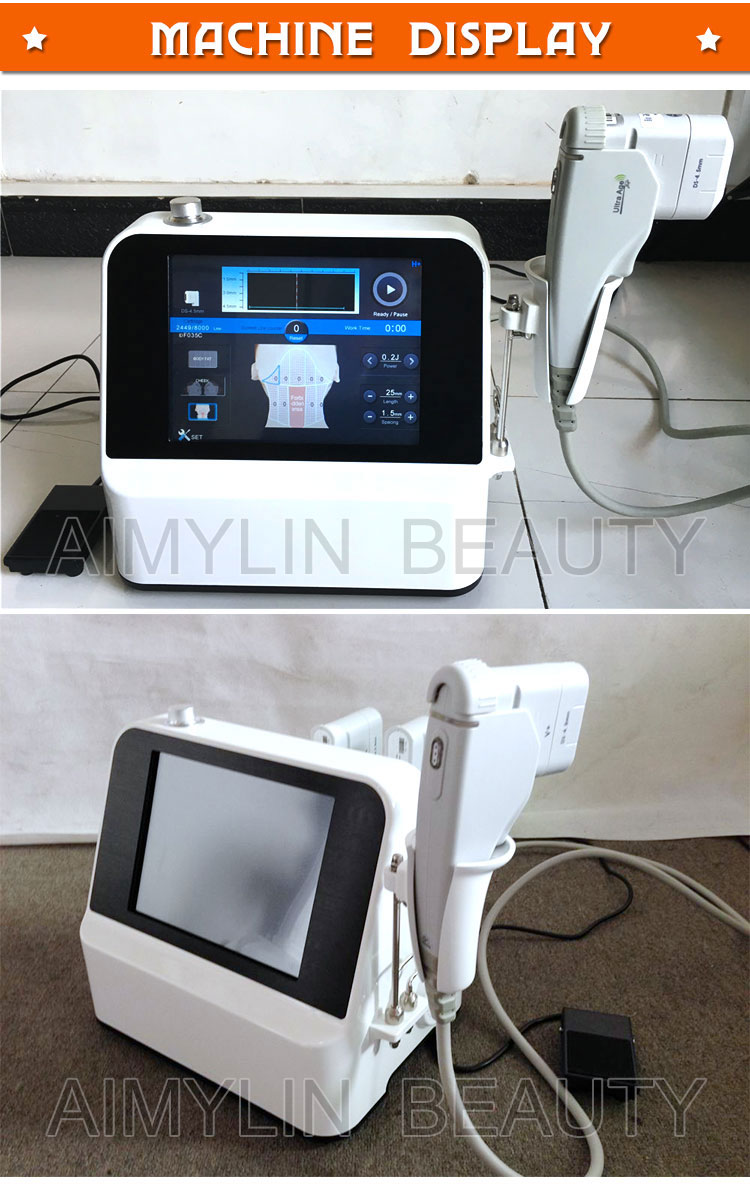 Specification:
| | |
| --- | --- |
| Input Voltage | AC 100V-230V 50Hz-60Hz |
| Power | <160VA |
| Ultrasound wavelength | 4MHz 8MHz 10MHz |
| Output Power | 0.2 to 2.0J (0.1J/STEP) for DS-1.5mm, DS-3.0mm, DS-4.5mm |
| Output Power | 1 to 5 J ( 0.2J/STEP ) for DS-13mm transducer for body |
| Focus spacing | 1.0 to 10mm (0.5mm/STEP) |
| Focal zone length | 5.0 to 25mm (0.5mm/STEP) |
| Transducer | DS-4.5, DS-3.0, DS-1.5,DS-13 |
| GW | 20KG |
| Packing size | 42 X 67 X58 cm |