Endosculpt therapy machine AML-V04
Inner ball roller therapy body slimming machine
Introduce of the inner ball roller therapy machine:
EndoSculpt is a device that can be sanitized fully after every treatment thus guaranteeing hygiene and safety for both operator and client.
The handpiece and its cylinder can be extracted and sanitized making it an effective, totally safe treatment which gives quick results.
The EndoSculpt therapy is a treatment that allows the reactivation of blood circulation and therefore it improves skin trophism and cellular oxygenation.
EndoSculpt therapy is the innovating mix between beauty and health, it is the one method able to care such complex pathologies as septal secundary lymohoedema and celulite.
This method permits to obtain such encouraging results that can be considered much more satisfying than a medical therapy.
Whole body treatments:
The innovative vibration method used within 5D Roller Therapy is the latest full body treatment on the market that allows you to target the areas of your body that you want to improve! Our treatments are effective on the whole body, from your shoulder to your feet, and tackle everything from cellulite reduction to muscle toning. On clinical observations of 656 patients, EndoSculpt improved cellulite by 39%.
Total body treatment:
Our non-surgical EndoSculpt Therapy technique combats the appearance of cellulite, even in areas of the body where fatty deposits can build up and traditionally be tricky to remove. This build-up can occur on the arms, back, waist, abdomen, thighs and buttocks. Our treatments can improve fatty deposits on these areas, leaving your body smooth and toned.
Reduce cellulite:
Cellulite affects 9 out of every 10 people – men and women. Cellulite occurs because of hypertrophy of fat cells and water retention. This is brought about by the presence of poor circulation. 5D Roller Therapy reduces cellulite by improving local blood circulation and smoothing the tissues of the problem areas.
Increases health lymphatic circulation: Inefficient blood and lymphatic circulation can lead to discomfort. EndoSculpt Therapy reactivates local blood circulation and activates the lymphatic system.
Improves tone and texture:
Our vibration method works gently on the tissue to tone and firm yielding remarkable results and a more youthful complexion.
Areas of application: Legs Arms Buttocks Back Abdomen Feet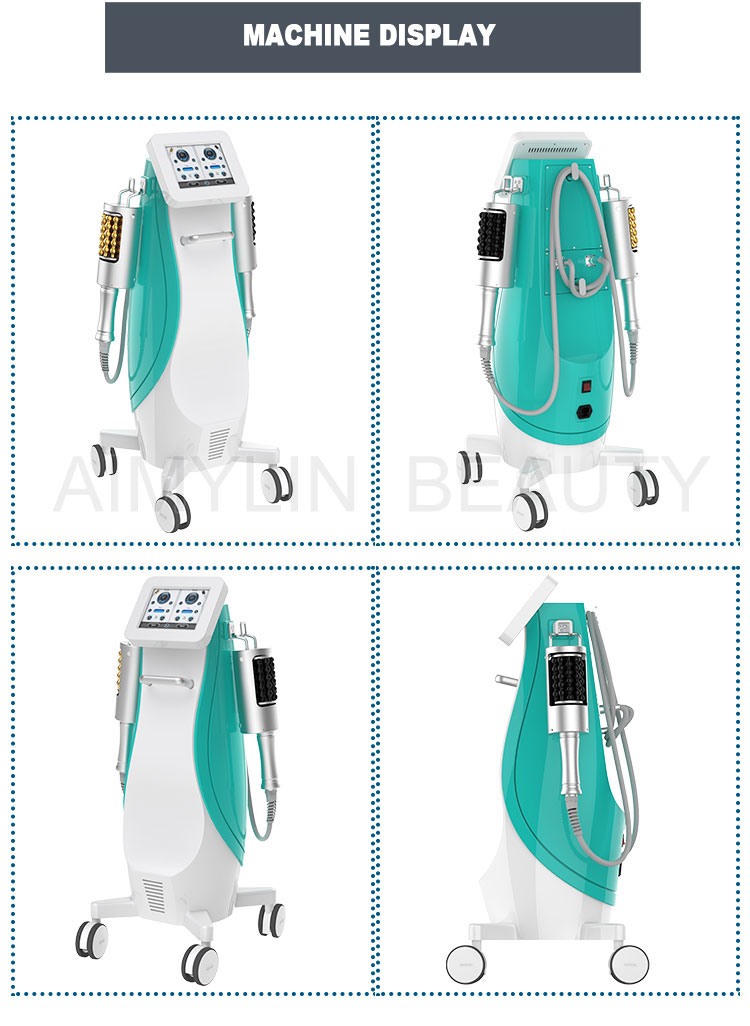 Endosculpt therapy machine specification:
Technology

Endosculpt Therapy

Input Voltage

100-240AC

Output power

≤100W

Rated current

3A

Motor DC

24V

Max. Rotate Speed

550RPM

Operate

8" Touch screen

Handles

Metal roller handpiece (Standard)

POM roller handpiece (Standard)

Silicone roller (Optional)

White roller (Optional)

Voltage

100-240VAC, 50Hz/60Hz

Package size

113 X 52 X 47.5cm

Gross weight

35 KG